IFFR2019 - SUSPENDED ISLAND FESTIVAL PREMIERE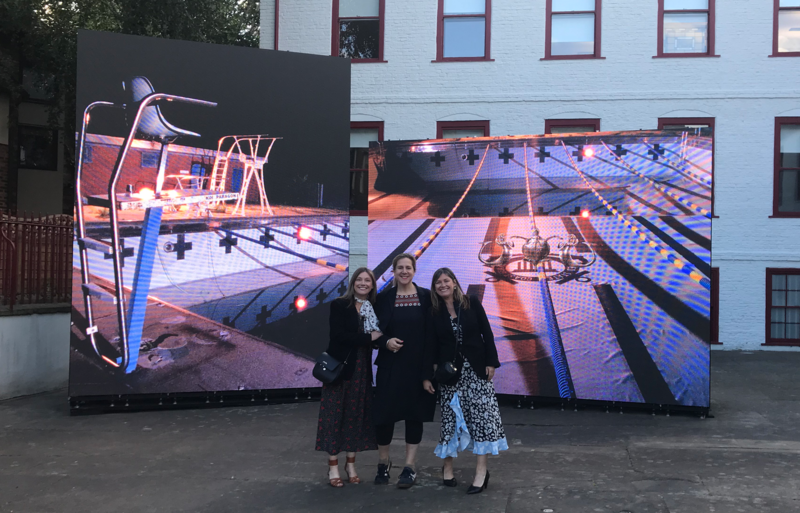 After the exciting installation debut of Jane and Louise Wilson's Suspended Island commissioned by the BALTIC for the Great Exhibition of the North up in Newcastle, we're super thrilled to start the film's festival life at Rotterdam in their Bright Future section. Jane and Louise have also won a place on the coveted Aesthetica Art Prize 2019, which will see the installation in York from the 8th of March until 14 July. We have more exciting festival news - but embargo means you'll have to watch this space to find out where else it will be shown next!
And while at Rotterdam we are also delighted to celebrate the World premiere of Clara Van Gool's The Beast in the Jungle and to hear that KeyFilm have already secured World sales through PictureTree and have now also secured US sales for the film - so fingers crossed we will be seeing it in theatres in the UK too soon. A mesmeric film reinterpreting Henry James' novella as only Clara can, into a dance-drama-love-story that spans several decades, with breathtaking performances from uber-talented Dane Hurst and Sarah Reynolds.
Even though it's set in the UK, it wasn't possible to raise co-production finance here, but Clara really wanted to at least shoot some of it here - having shot the pilot here, and KeyFilm did manage thankfully for some filming here, so we were able and thrilled to facilitate that back in October 2017.
And what else?
Mercury has had a wide and varied festival adventure since its premiere at Encounters Festival in Bristol in September!! We've been delighted with the programming - a highlight for me was getting to go to Austin and meet the filmmakers in our truly excellent programme (No Going Back), and get to go to some amazing talks. We have been thrilled to win awards at Nice, Exeter Phoenix, and London Film Week. AND there's still more to come! We're showing tonight at LA's Jellyfest - and we're really excited to be in Dingle in March...Follow us on instagram to keep up with the adventure..
And...
Work continues on our slate of projects, notably the development of Rachel Maclean's Baby Star with the support of SFTN and the Write4Film scheme too and Gaëlle Denis's The Girl from the Estuary, more news on this project very soon.
For any further enquiries please get in touch via email ohnafalby@gmail.com